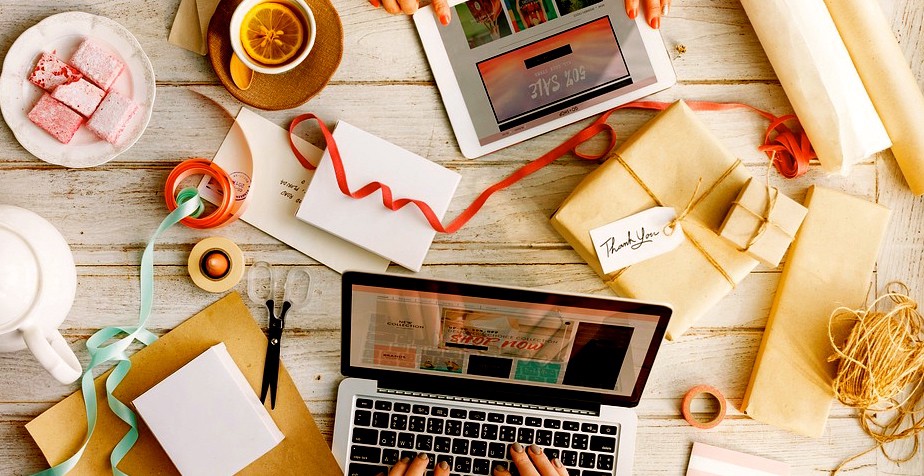 What is Video Header Bidding or Programmatic Advertising ?  RTB Essentials Untangled
This article explains what is Video Header Bidding. Difference between Video Header Bidding client-side and Video Header Bidding server-side. And how publishers can benefit from it.
1. What is Video Header Bidding or Programmatic Bidding Advertising?
It's a tech-powered ad strategy that proved somewhat miraculous for the display segment of the online advertising, considerably raising the value of the CPM, which now strives to enter the video segment of the online advertising. Besides its success for display, and its increased CPM, video header bidding also produces increased yield. And, this is something publishers and advertisers are eager to experiment and get on board with. Ok, this is more of a "why" type of answer. Or, more precisely, a "why now" type of answer.
Fear not, we'll dive into specifics of what immediately.
The "what". Firstly — the generic "what".
Dvir Doron defines it for Forbes as follows: "Header bidding is a programmatic advertising system where publishers offer their inventory up for auction to multiple ad exchanges all at the same time. Opening their inventory to a larger array of bidders, publishers can, in theory, can increase their profits. "
Secondly – the exemplified "what".
As a general rule of thumb, programmatically means: done automatically by a piece of software, in the same time (real time), for multiple partners. Hence RTB — Real Time Bidding. This technique appeared as a better alternative to the "waterfalling" method of calling partners one after another, until an ad is served.
The waterfalling approach limits the best choice selection drastically. Imagine if in a sequence, the very first request founds an ad and serves it as such. Even if that sequence contains at least 2 more expensive ads, or more pertinent to the content, the 2 more expensive ads will be ignored. And completely skipped over because the first call had an answer to serve already. All requests stop here and the algorithm moves to the next sequence. The potential losses are obvious.
In a programmatic scenario, the initial request is made simultaneously to all ads in the sequence. The best response containing the most expensive ad, and/or the most pertinent to the content is selected and served. Regardless of the position of that ad in the sequence. Which is why multiple calls, simultaneously, to multiple partners, yields way better results.
Please, bear in mind, this is a simplified scenario only to have a comparison model. There are more variables such as the type of ad sequences, the type of implementation, chain of partners per call, and even, publisher's preferences.
2. Why does Video Header Bidding matter?
Let's see some numbers and some initial testing by the people who dipped their toes into it. According to Justin Festa, the publisher's evp of digital for viral-content site LittleThings, header bidding helped drive LittleThings' video CPMs by around 25 percent in initial tests.
Moreover, according to Digiday UK, with header bidding, publishers are boosting CPMs by as much as 50 percent. These are some whooping numbers worthy of keeping everybody in the loop.
Let's not forget that CPM value for video is considerably higher than display. So, the power of video backed by a technology that has the potential to uplift CPM by 50 %, all the while offering more options for both publishers and advertisers is a prize that many keep their eyes on.
3. Why is Video Header Bidding still highly experimental?
Starting with something that, somehow, almost never gets mentioned. Video is at least 10 times more difficult and more complex than display advertising. Expertise in video technology is a rare bird that requires years of training and keeping products up-to-date to an ever-changing industry. Especially when advertising background needs to be added to the mix.
Other that that, same as for display advertising, there is a mush of third parties and intermediaries who don't make the chain any simpler. Not all of them have the viewers' best interest at heart.
And, big players don't make it any easier. "Part of this blame can be placed on the giants. When the header bidding technique was first brought to the market, the largest advertising companies all commoditized their own header bidding solutions, from Rubicon Project to Google's Exchange Bidding, which only just launched and is already running into claims of excessive fees.
Of course, the big beasts would want to hold onto their share of the traditional market. But their lethargy, deliberate or not, is not the only reason publishers are being denied the best return. The technology also has to catch up in order to service a video format that is fast becoming the internet's key driver." Dvir Doron, Forbes.
Given that this is a fairly new approach to video advertising, and the forementioned difficulties, it is to be expected to have some trial runs before everybody aligns.
Ok, so little guys don't seem to have enough expertise to experiment with, big guys seem to be biased and drive up prices. Is it really that grim? We think not.
4. How can publishers benefit?
There are some brave souls out there who have started experimenting.
Unruly and AppNexus announced they will offer a solution. "By combining the transparency of header bidding with user-friendly formats like outstream, publishers are able to tackle some of their biggest challenges head on. With the launch of the first open-source header bidding solution for outstream, publishers should feel confident that they're providing the best user experience while maximizing their revenue potential."
This is an approach that we are also following with Varrando Outstream Video Player.
However, the implementation of video header bidding can have 2 or more components. Here's how:
I. Video Player.
Somewhat of a must-have link between the various participants. The major concern with regard to this piece of technology has been latency. Even more so for the new format of outstream video where, if the ad is served with delays, viewers scroll over altogether, missing out on the entire opportunity. As such, we cannot stress enough the importance of a well-implemented video player that deals with these issues. Choose wisely!
(More on this format, benefits and optimizations here: https://varrando.com/outstream-video-player/)
Main takeaway for this article, is that an outstream video player can be used for content completely lacking in video inventory such as editorials or photo websites or games.
The good news is, Varrando Outtream Player supports Video Header Bidding. Which brings us to the following component.
II. Video Header Bidding Client-Side
There are two ways to programmatically auction ads. One is client-side. And, since it mirrors the success it had on display advertising, seems to be the one that generates all the late "buzz". It's also the one that has the potential to treat serving ads more transparently and with more fairness, as opposed to the server-side option.
Both Varrando Instream and Outstream Video Player support this implementation.
Side-note: As to not deviate too much from this introductory topic, technical explanations of what this type of implementation entails, advantages, hoops and Varrando best practices will be subject of another article.
III. Video Header Bidding Server-Side
Another way to implement video header bidding is server-side, or, what is formally known as RTB. Varrando doesn't currently support this type as our efforts have focused on offering the most advanced and competitive player on the market.
But, we do have the knowledge and technical background to offer such an implementation custom-based to whomever so desires.
Conclusions
So, there you have it. By selecting Varrando's video solutions one can harness the complete advantages of outstream video AND the benefits of video header bidding client-side. AND, if required, we can even merge these two with a customized solution for a video header bidding server-side. The power of the three!
As always, Happy Campaigning!