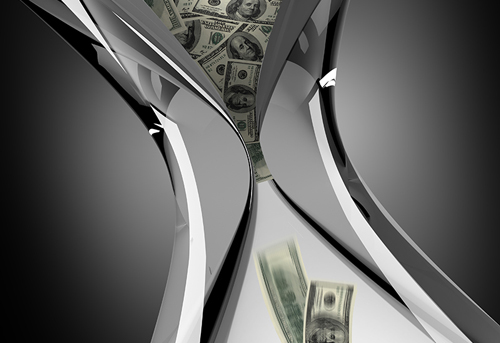 Pre-roll vs Mid-roll vs Post-roll
This blog post features a discussion on video ad positioning. Pre-roll vs mid-roll vs post-roll.
By 2019, 80% of global internet consumption will be video, according to a report by Cisco. This trend is followed by an increase in video advertising ad spend as well. Video ad placement plays an important part in capitalizing on this opportunity and the overall success of an ad campaign.
Devising an effective strategy for deploying ads in video content is challenging. There are three parties involved. Audience, Publishers and Advertisers. They, each, have different definitions of best results:
Audience wants a engaging/smooth/distraction free experience

Publishers may opt for driving up ad revenue (Video bandwidth is expensive)

Advertisers want to maximize ad recall, brand awareness and purchase intent
Question is, what should you optimize for? Let's analyze each ad position.
Pre-roll
This seems to be the most popular ad position choice. Let's see some facts, though.
Pre-roll has a lower completion rate than mid-roll by 20% to 25%.
According to Break Media: online video advertisers prefer pre-roll ads by a 3:1 margin over the next most favored format. Why? Some Rovi data insights shows that ad retention is better for pre-roll ads than mid-roll. This increase is at the expense of viewers. Unskippable pre-rolls hold viewers hostage to watch. This might explain why many consumers are anti-advertiser. Consumers want a say in what they consume and how they consume it.
Viewers strike back. Some collected insights collected by eMarketer shows why users abandon video:
61.8% There are too many ads during the video

26.7% There is a pre-roll and I can't skip it

16.4% pre-roll ad present
Akamai also found that ad length affected completion rate: the longer the ad, the smaller the completion rate. "A 20 second ad had a 4% higher completion rate than a 30 second ad, and a 15 second ad 3% higher than a 20 second ad".
This findings outline that pre-roll and player load time is absolutely essential to lower video abandonment. In a future blog post we will detail how Varrando optimizes pre-roll and player load time aggressively.
Viewers highlighted: when an ad plays before the video there is lower investment in the content. Once they are engaged with the video at hand, they are much likely to view/complete an ad.
Conclusion: Pre-roll might benefit publisher and advertiser, but, may disrupt the viewer experience.
Mid-roll
Completion rates for mid-roll ads are favorably higher than both pre-roll and post-roll ads. Mid-roll rates are 20-25% higher than pre-roll.
Ad completion rates for long form video lead, by a small margin, the short forms. As viewers have already engaged with some of the video content, when they reach a mid-roll with a large chunk of video remaining, they are more permissive and likely to view the ad.
Conclusion: Mid-roll might just benefit all parties involved.
Post-roll
In its simple form, post-roll has the lowest completion rate: ~50%. But, there are some use-cases where post-rolls can be most effective.
Use cases:
a post-roll can be a call to action after a branded content.

post-rolls can be used to suggest branded video content as soon as the current video ends.
Conclusion: Post-roll publishers might need to find an original use-case to benefit both viewers and advertisers.
What do you optimize for? Depends. There is no "fit-all" solution.  The ideal ad placement for your use case is dependent on your target audience behavior, as well as your advertising strategy end-goals.
Is there room for a fourth option in ad placement? We thought so! 
A feature article will introduce a new ad placement strategy, featured by Varrando.  Hint: it lets you schedule ads across user session.
Sources:
Shopping experience: